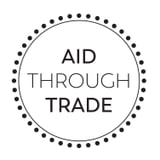 Aid Through Trade
Booth #2017

Alala will be bring an assortment of our favorite Spring and Summer styles to purchase at 20% off. We will also have a fun gift with purchase and $500 gift card raffle!

Alexandra Winbush
Booth #2022
We're putting the "self" in self care. Shop our hand poured candles, accompanying tea while enjoying a matching playlist with each set! Come "light, sip, play" the Alexandra Winbush way.

Founded and based in Brooklyn, New York, Alexis Bittar is best known for bold and irreverent designs that are meticulously crafted by a studio of experienced artisans.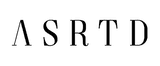 Your go-to independent eyewear brand. Inspired by classic frames, from Los Angeles. Your new sunnies awaits! Follow us on our journey one frame at a time. Say Hi anytime at contact@asrtd.com.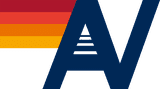 Aviator Nation
Booth #2000
Aviator Nation created a capsule of limited-edition merchandise available exclusively at the POPSHOP and online. Aviator Nation's colorful collection of feel good pieces will be available at the Mall.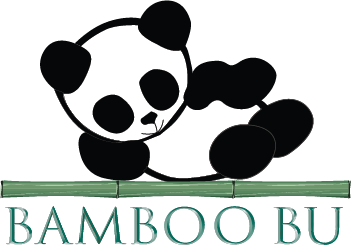 Bambu BU is a line of casual, contemporary apparel made from 100% bamboo. Beyond being luxuriously soft, bamboo is extremely friendly to the planet.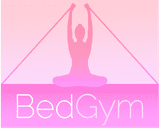 Jump into bed with us and be one of the first to try The BedGym! Strengthen, tone & tighten your body from bed using resistance bands. Fun Interactive booth, photo ops and get 10% off.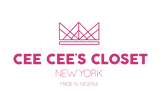 Cee Cee's Closet NYC
Booth #2011
Shop beautiful handmade print clothing, headwraps, headbands, baskets, and bags at the Cee Cee's Closet NYC booth. We'll be teaching you how to turn your headscarf into a crown. Capture your queendom!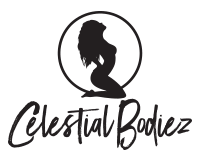 Celestial Bodiez
Booth #2200
Celestial Bodiez; home of the best leggings ever. Seriously. Stop by our booth and get a pair of our patented #Bootyscrunch leggings. We also have fun polaroids, give ways and high fives.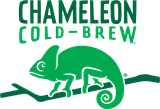 Chameleon Cold Brew
Booth #2118
Chameleon Cold-Brew is one of the nation's original purveyors of bottled cold-brew coffee. Chameleon's proprietary brewing process uses only certified organic, responsibly sourced coffee.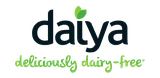 Daiya Foods Inc.
Booth #2012
Dasomi Cosmetics
Booth #2120
Dasomi focuses on producing plant stem-cell beauty products to give customers the harm free beauty experience they deserve!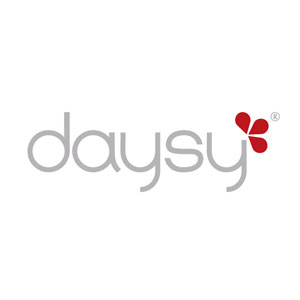 Daysy is an intelligent fertility tracker that lets you get to know your very own menstrual cycle. Thanks to Daysy, you know exactly when you are in your fertile window and when you are not.
Felix Z Designs
Booth #2026

FOREO will train you at their first-ever, circuit-style face yoga studio! Attend the launch of the next generation of smart skincare and experience facial yoga techniques.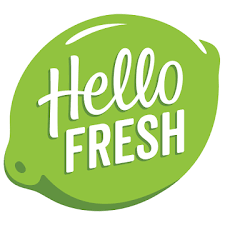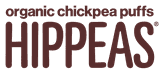 HIPPEAS® doesn't follow the rest of the snack pack. We go our own way. We think "tastes good" and "do good" should go hand-in-hand.
Humans Before Handles
Booth #2024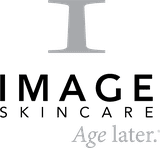 Image Skincare
Booth #2216

Discover a healthier, cost-effective and eco-friendly alternative to disposable period products. Made from 100% medical grade silicone, our menstrual cups are body-safe, ultra-smooth and hygienic.

Jill Stuart Beauty
Booth #2108
JILL STUART Beauty invites you to experience the world of a #JillGirl. Here, you can explore, play, and Instagram plus enjoy complimentary applications from a pro makeup artist!

Discover truly nude and size-inclusive intimates that are earth-friendly, supportive, and highlight the beauty of every body under the sun.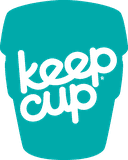 KeepCup is the world's first barista standard reusable cup for enjoying better coffee on the go. We estimate KeepCup users divert more than 8 billion single use cups from landfill each year.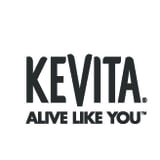 KeVita is a leader in fermented probiotic and kombucha beverages with three refreshingly accessible product lines. We will be offering a free tasting of our products along with some fun giveaways!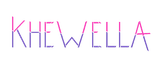 Khewella, Incorporated
Booth #2005
We create swimwear that flatters the body to empower women! We believe that if swimwear is done right, every woman can look and feel beautiful, sensual, and fabulous in swimwear.
Lifeway Foods
Booth #2224

LUSH Cosmetics
Booth #2209
Explore Lush's all new pop up! A replica of our concept shop in Harajuku, Japan, where every wall is covered in bath bombs: Lush's iconic OG product line and what the brand was built on.

For every hair 911, MANE CLUB has the 411. Choose one complimentary MANE CLUB tote bag, pair it with unique patches of your choice and you'll be gifted with a free MANE CLUB hair mask *cue applause*!

Melissa Shoes
Booth #2102
Remember your jelly sandals from the 90s? Well those were Melissa Shoes! We are a Brazilian shoe brand that is celebrating our 40th birthday this year! Come celebrate our birthday with us at and shop!

Relax on our featured Moon Pod, an antianxiety float chair designed to deliver a full-body weightless experience. Float on Moon Pod to help relieve stress, anxiety, and insomnia.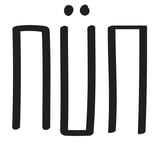 Instagram's favourite family-run, sweatshop-free, athleisure brand! Now's your chance to see and try on our designs in person - with an added bonus of up to 30% off, only at POPSUGAR PlayGround!

Nuria offers vegan skincare that's infused with global beauty wisdom and guaranteed to make you glow. Stop by our booth for a mini-facial using our clean and cruelty-free products that also give back.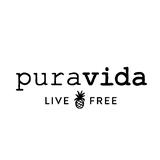 Pura Vida Bracelets
Booth #2208
Colorful handcrafted bracelets, jewelry and accessories made by Artisans employed full-time worldwide. We tie our bracelets to causes in over 174 charities and have donated more than $1.7 million!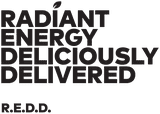 R.E.D.D. (Radiant Energy Deliciously Delivered) is plant-based nutrition for a new generation. Taste our bars, which feature a 2:1 protein to sugar ratio, adaptogenic mushrooms, and pre- & probiotics.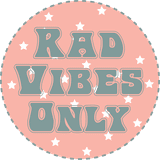 Rad Vibes Only
Booth #2004
Rad Vibes Only is a new, female-owned company of athleisure wear with messages of positivity. Visit our booth for a chance to win a gift card and support Mental Health America with each purchase.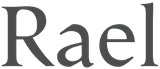 Holistic, natural feminine care including organic pads, tampons, and skincare developed for that time of the month and beyond. Stop by for a free sample and discover your new monthly must-haves!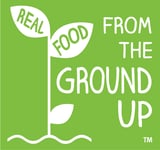 Real Food From The Ground Up
Booth #2008
REAL FOOD FROM THE GROUND UP™ creates plant-based snacks that are also Non-GMO and Gluten Free. Our Crackers, Pretzels, Tortilla Chips and more are made with real cauliflower and butternut squash.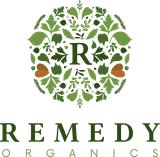 Remedy Organics
Booth #2001
Remedy Organics is a delicious line of protein-packed, superfood charged plant-based beverages. Founded by Cindy Kasindorf, a holistic nutritionist to help you unleash your body's natural power.

RMS BEAUTY is the luxury organic makeup brand by Rose-Marie Swift, makeup artist to the world's top models and celebrities. RMS combines superb colors with skincare benefits that are truly healthy.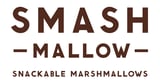 Made with organic cane sugar and nothing artificial, SMASHMALLOW is a sweet tooth satisfying treat perfect right out of the bag or a delicious way to elevate your next s'mores, hot cocoa, or coffee.

No tape. No quiz. No need to get naked. Visit Soma® to help you find your perfect fit in seconds with their revolutionary bra fit technology, SOMAINNOFIT. Plus, get a free Vanishing Edge panty!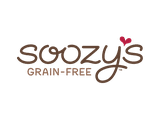 Soozy's Free-Grain
Booth #2018
Stop by Soozy's booth to sample their fluffy, delicious, and nutrient-dense grain-free, gluten-free, dairy-free baked goods! Sample all available flavors, chat with the team, and grab a coupon!

Spitfire Sunglasses
Booth #2116
Spitfire was founded on the streets of London's Portobello Road Market in the early 2000s. The vision: to channel the effortless cool of their new home city and design eyewear that is entirely fresh.

Cycling redefined for the studio: TIEM combines fashion and function with their SPD compatible cycling shoe. Visit us to try out shoes, get swag, and have a chance to win a free pair of Slipstreams!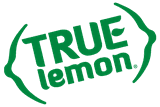 Come by & try new True Lemon® Fruit Infusions water enhancers! Made with simple, Non-GMO ingredients, each stick packet flavors 16-oz of has 0 calories/0g sugar. Tasting is believing!
Ultima Replenisher
Booth #2103

Ultracor, a revolutionary activewear that combines luxury, fashion, shapewear and performance….visit our booth and get 40% off all purchases. #Ultracor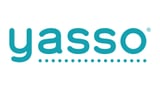 Yasso Frozen Greek Yogurt
Booth #2201
Yasso is re-imagining dessert with the goodness of creamy Greek yogurt and the results are ridiculous. Available in 30+ indulgent varieties, you never have to compromise!

Yogavated Athletics
Booth #2105
WEAR ART. Yogavated Athletics provides the modern woman with activewear designed to motivate & inspire through using original artwork & the intention behind it.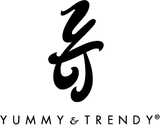 Yummy & Trendy
Booth #2204
Yummy & Trendy® is an active lifestyle brand designed for you to Wear it. Feel it. Love it.® Stop by booth and shop up to 50 % OFF premium activewear. FREE Tee with any purchase. #WearitFeelitLoveit